Imagine Super Mario Brothers meets Mario Lanza, Mickey Mouse, whales, bats, birds and Jeff Bezos all battling it out for the future of our very own planet earth.
A New Topography of Love tells the tale of the earth – ravaged by waste and excess and almost too late to save – but the animals that remain become our teachers, reminding us of the essence of living and that there is nothing more important than our voice. The piece plays out across seven chapters with three-interactive levels, all with one goal in common – to spread the love. ❤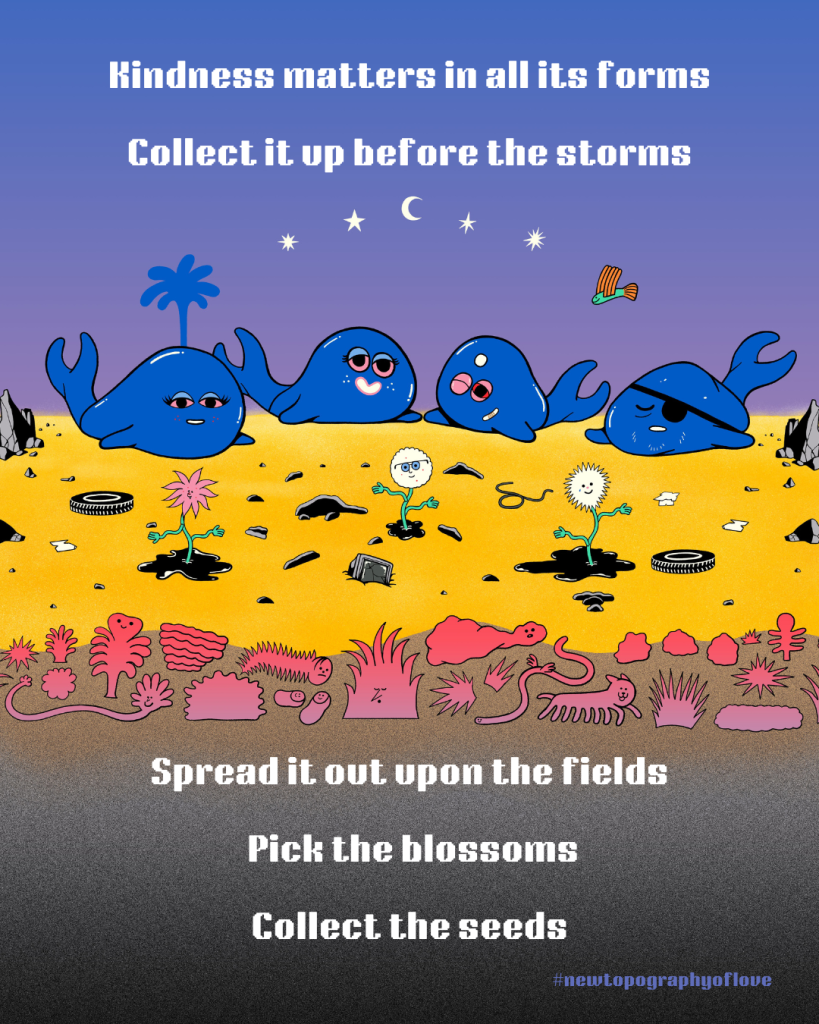 Written and directed by John McIlduff and composed by Brian Irvine, Dumbworld collaborates with artist Stephen Maurice Graham (The Washington Post, VICE, MTV) to create a bold new video-game opera experience.
Both humorous and thought-provoking, A New Topography of Love introduces audiences to unforgettable new characters and some familiar faces. An original accompanying operatic soundtrack reflects this satirical, dark humor as audiences are taken on a journey through destruction, re-birth, love and, most importantly – hope. In a debut collaboration with Whitepot Studios, we pay homage to the beloved, yet nearly forgotten, 1970s video game culture (think Space Race and Pacman).
Whitepot director's Adam Whiteside and Vicky Pott's expertise shape the digital realm to meet an in-person experience – something which we have all been craving. A bespoke arcade space will bring back communal gaming where participation and vocal reactions are highly encouraged. This immersive animated video-game opera experience encourages players to reflect on current issues we are facing on our planet in a highly amusing, yet thoughtful way.