Dumbworld in Conversation: On the Art of Co-collaboration and the future of Opera in the age of AI. 
When? Friday 1 Dec, 2pm
Where? Ireland's Edge, The Skellig Hotel
In this engaging panel discussion, hosted by Dermot McLaughlin, Brian and John will showcase examples of their innovative and award-winning works, three of which will be featured throughout Other Voices Festival. What sets Dumbworld apart is their fearlessness in subverting traditional art forms and presenting them through non-traditional mediums. One particular focus of this session will be their exploration of how the AI revolution could revolutionize the concept of opera and co-collaboration.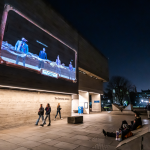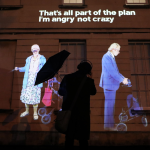 Street Art Operas: The Scorched Earth Trilogy | Double Bill: Two Angels Play I Spy and Drive By Shooting 
When? 
Friday 1 Dec-  6.15 pm / 7 pm / 7.45 pm
Saturday 2 Dec- 5.15 pm / 6 pm / 6.45 pm / 7.30 pm
Where? Orchard Lane Carpark (side of Lord Bakers Pub)
The Scorched Earth Trilogy
"short, sharp, sardonic commentaries on the climate crisis."

The Times
Comprising three satirical films, this unique production addresses pressing concerns surrounding environmental disaster and climate inaction. Composer Brian Irvine, writer/director John McIlduff, and digital video artist Conan McIvor join forces with conductor/artistic director Fergus Sheil to create an opera experience like no other.
Nominated for an Ivor Novello Award for Best Stage Work in October 2023, the Trilogy combines poignant, engaging, potent, moving, and humor-laden elements in a fusion of opera and street art. It challenges preconceptions about orchestral music, singing, and the ways we connect with our world.
Co-Production with Irish National Opera.
Two Angels Play I Spy & Drive By Shooting 
"Utterly captivating. The perfect introduction for an opera novice and an exciting and

challenging alternative for die hard opera goers."

Edinburgh Festival Fringe ★★★★
"Two Angels Play I Spy" presents a unique perspective as celestial beings play I Spy while watching over the city. "Drive By Shooting" is an animated graffiti-style opera video projection directed by John McIlduff, with a huge soundtrack by Brian Irvine and an ensemble performance featuring the RTE Concert Orchestra conducted by Fergus Sheil. It's a tale of passion and revenge, set on the gritty streets of a city, and it explores themes of betrayal and revenge with a quirky twist. Both films are captivating, offering an alternative opera experience for all.
The Street Art Operas are delivered with the support of Isolde, a ground-breaking new app that supports synced audio experiences. In order to access this experience you need to have the following:
An Apple or Android Smartphone device with the following minimum Operating System versions:
o        iOS: 15.0
o        Android: 9
Wired or Bluetooth headphones
Access to the Isolde app. You can access the app via the QR code below.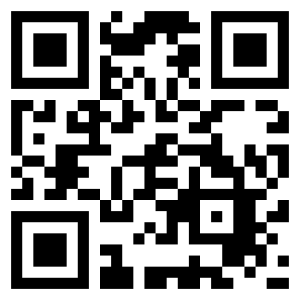 Isolde is developed by Nuwa for Irish National Opera in consultation with Dumbworld and funded as part of the Next Stage Initiative from Fedora and Opera Europa.

Animated Gaming Opera: A New Topography of Love
When? Friday 1 – Sunday 3 December
Where? Ireland's Edge, The Skellig Hotel
"Imagine Super Mario Brothers meets Mario Lanza, Mickey Mouse, whales, bats, birds and Jeff Bezos, all battling it out for the future of our very own planet earth."

Brian Irvine
A 20-minute animated video-game opera experience played on a bespoke arcade console.
This innovative production combines the charm of video games with the power of opera, weaving a tale of a planet on the brink, saved by its animal inhabitants. Written and directed by John McIlduff, with composition by Brian Irvine and collaboration with artist Stephen Maurice Graham and Conan McIvor, this unique experience invites players to embark on a journey through destruction, rebirth, love, and hope. In a debut collaboration with Whitepot Studios, the production pays homage to 1970s video game culture, offering an immersive and communal gaming experience.
For further information on the festival – click here.